Interior Lighting Services in Lehi
Premier Indoor Lighting Electricians in Utah & Salt Lake County
We have been illuminating Utah homes since 2012. Our team of skilled Lehi lighting professionals is passionate about transforming spaces through creative lighting design, installation, and maintenance.
Interior lighting plays a crucial role in setting the ambiance, enhancing functionality, and showcasing the beauty of your space. Whether you are looking to upgrade your existing lighting, remodel your interior, or need expert guidance for a new construction project, Any & All Electric is here to bring your vision to life.
Our interior lighting services
Lighting Design: Our experienced lighting designers will work closely with you to understand your preferences, needs, and the unique characteristics of your space. We will create a customized lighting design plan that maximizes aesthetics, functionality, and energy efficiency, ensuring a perfect balance of ambient, task, and accent lighting.
Lighting Fixture Selection and Installation: We offer a wide selection of high-quality lighting fixtures to suit every style and budget. Our team will guide you in choosing the perfect fixtures that complement your interior design while meeting your lighting requirements. From pendant lights and chandeliers to recessed lighting and track lighting, we handle the installation process with precision and care.
LED Lighting Upgrades: If you are looking to reduce energy consumption and lower your utility bills, we specialize in LED lighting upgrades. LED technology provides superior energy efficiency, longevity, and versatility. We can replace outdated lighting systems with energy-efficient LED fixtures, helping you create an eco-friendly and cost-effective lighting solution.
Lighting Control Systems: Take control of your interior lighting with advanced lighting control systems. We can install smart lighting solutions that allow you to adjust lighting levels, create scenes, and automate lighting schedules to match your lifestyle and enhance convenience.
Lighting Maintenance and Repairs: We understand the importance of well-maintained lighting systems. Our team offers routine maintenance services to ensure your interior lighting remains in optimal condition. We also provide efficient repairs for any lighting issues you may encounter, restoring functionality and preserving the longevity of your lighting fixtures.
Choose the Pros at Any & All Electric
We pride ourselves on delivering exceptional customer service and superior craftsmanship. Illuminate your interior with style and sophistication, and let us create a captivating lighting experience that enhances the beauty and functionality of your space.
Call (801) 850-0064 to request a free quote for interior lighting services in Lehi, Utah.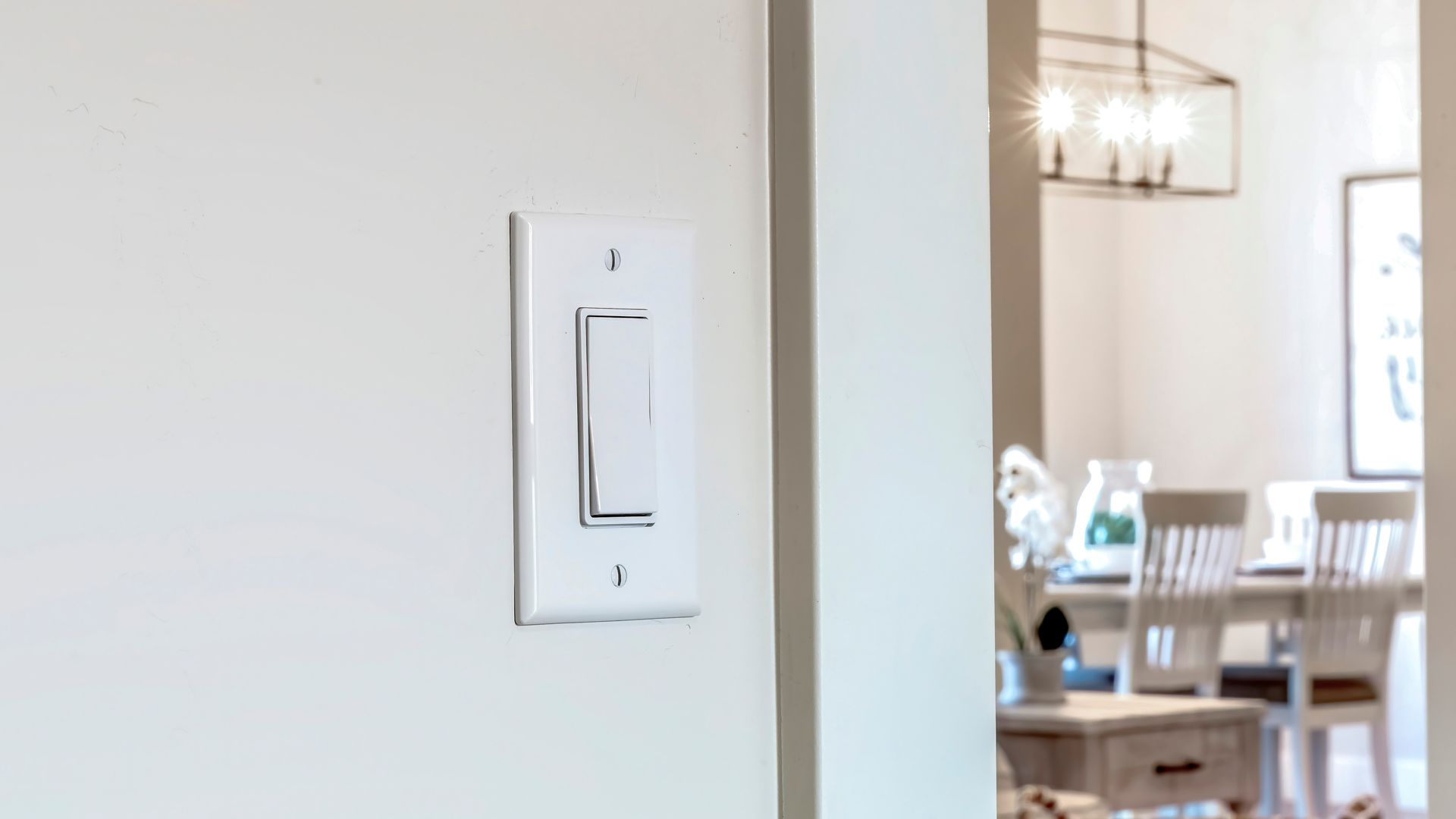 Why Choose Us?
WE'RE HERE FOR ANY & ALL OF YOUR ELECTRICAL NEEDS
We take great pride in every job, from the smallest tasks to the biggest projects.
Free Estimates

We make it as easy as possible to get started with our 100% free quotes.

5,000+ Homes Served

If you're reading this, chances are we have already worked with one of your neighbors.

Licensed & Insured

Our team is fully licensed, insured, and vetted for your peace of mind.

10 Years in Business

We stay in business by making each visit count. We have the experience to handle all jobs.

100% Satisfaction Guaranteed

We are happy when you are happy. We don't leave until you are 100% satisfied.

A Family-Owned Business

We take pride in our professionalism, cleanliness, quality, and attention to detail while on the job.
Hear From Our Happy Customers Reviews & Testimonials
"Overall, the experience was outstanding and very affordable."

We had a great experience with Any and All Electric. The first person we had contact with was Meghan. She was so cheerful and ...

Trina Matheson

"10/10 will be using them again."

Cameron was awesome. Arrived on time, did the work as we agreed, and was very friendly and professional. 10/10 will be using ...

Cameron Kinney

"He worked with me to make sure it was affordable."

Deren did a great job rerouting some wiring in our new home. When I had concerns about the final bill, he worked with me to ...

Matt Ormsby

"I will absolutely call him and Any and All Electric for future needs!"

Dustin could not have been more helpful. He quickly came to our home, troubleshot our issue, and gave great guidance on some ...

Paul Thatcher

"He got the job done that same day."

John did a great job. I had a remodel that added some lighting. He showed me some new advances in lighting technology and ...

Wendy Davis Ainsworth

"Will definitely use them again!"

Any and All went above and beyond! Scheduling was incredibly easy and quick. Then John was extremely professional and ...

Erin Bentz

"Highly recommend!"

I am very pleased with the service I received from Any and All. They responded quickly, arrived when they said they would, ...

Ali Marshall

"If I could give him 100 stars I would."

If I could give him 100 stars I would. If you're in need of an electrician I HIGHLY recommend Cameron. I look forward to ...

Greg Hall